Our Impact
350+
People inspired to give to COVID-19 response
$306,800
Awarded in scholarships to 165 students
900+
Nonprofits received DCF grants
12
Leaders convened in Community Equity Project
1,500+
Delawareans engaged in community activities
In DCF fiscal year 2020 (July 1, 2019-June 30, 2020)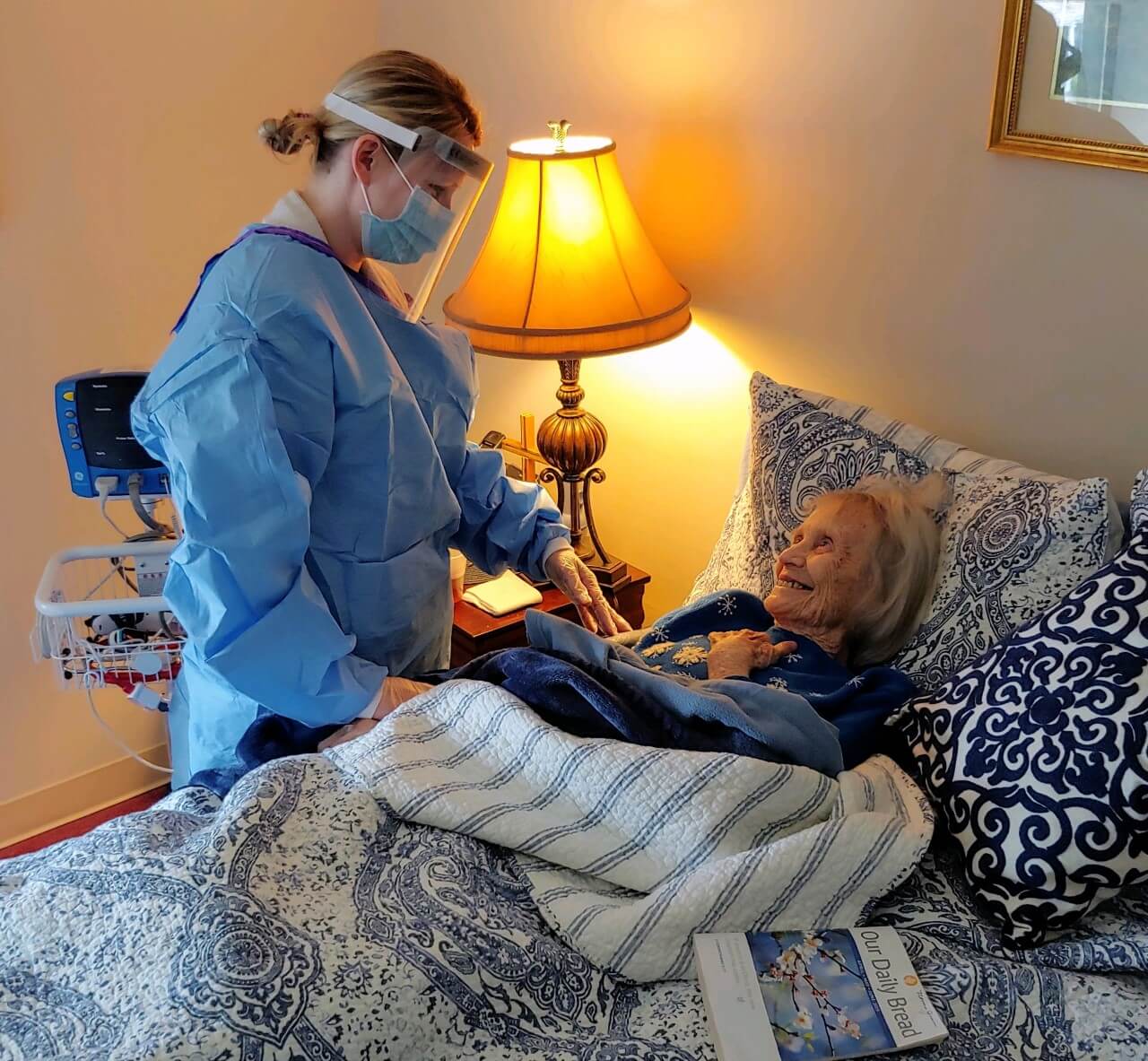 Among our many statistical impacts, the DCF also advanced relationships among dozens of nonprofits, fundholders and other community stakeholders. To learn more about our impact for this year,
check out our Annual Report below.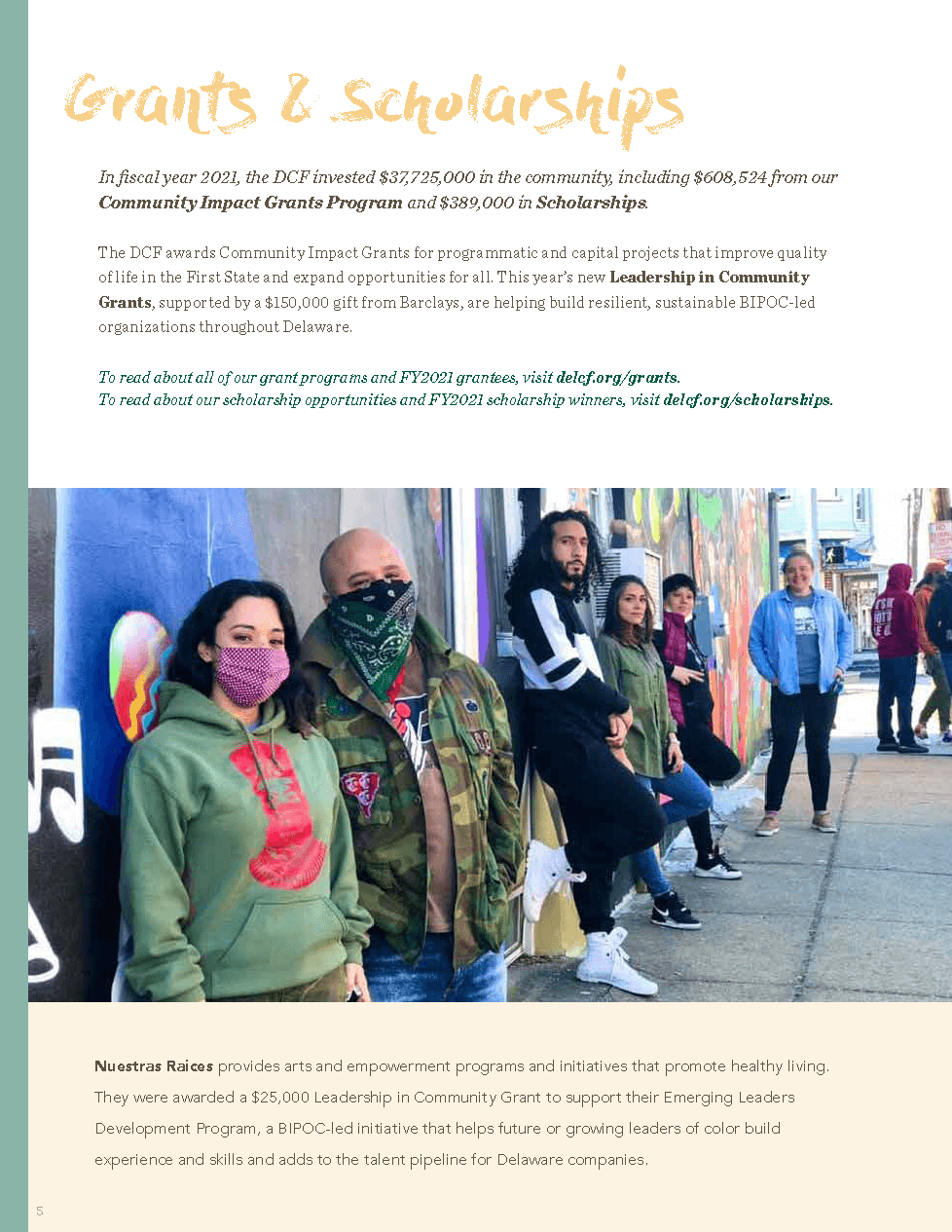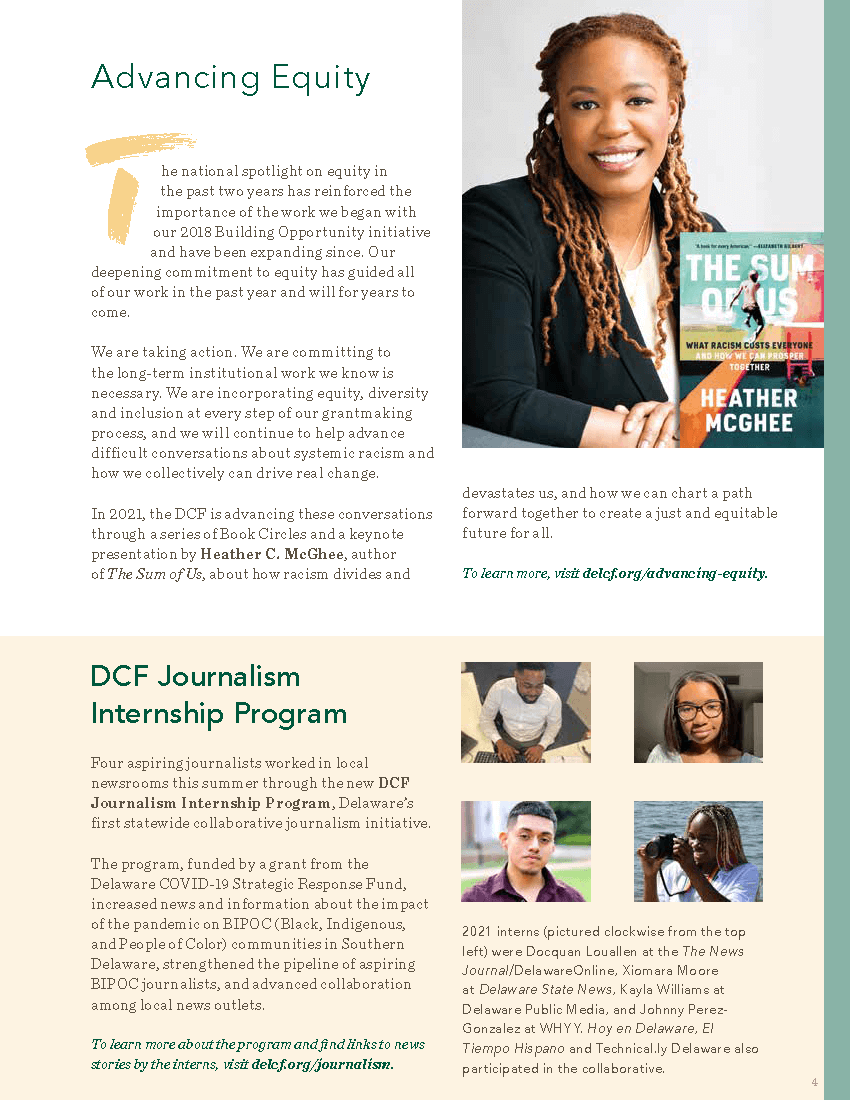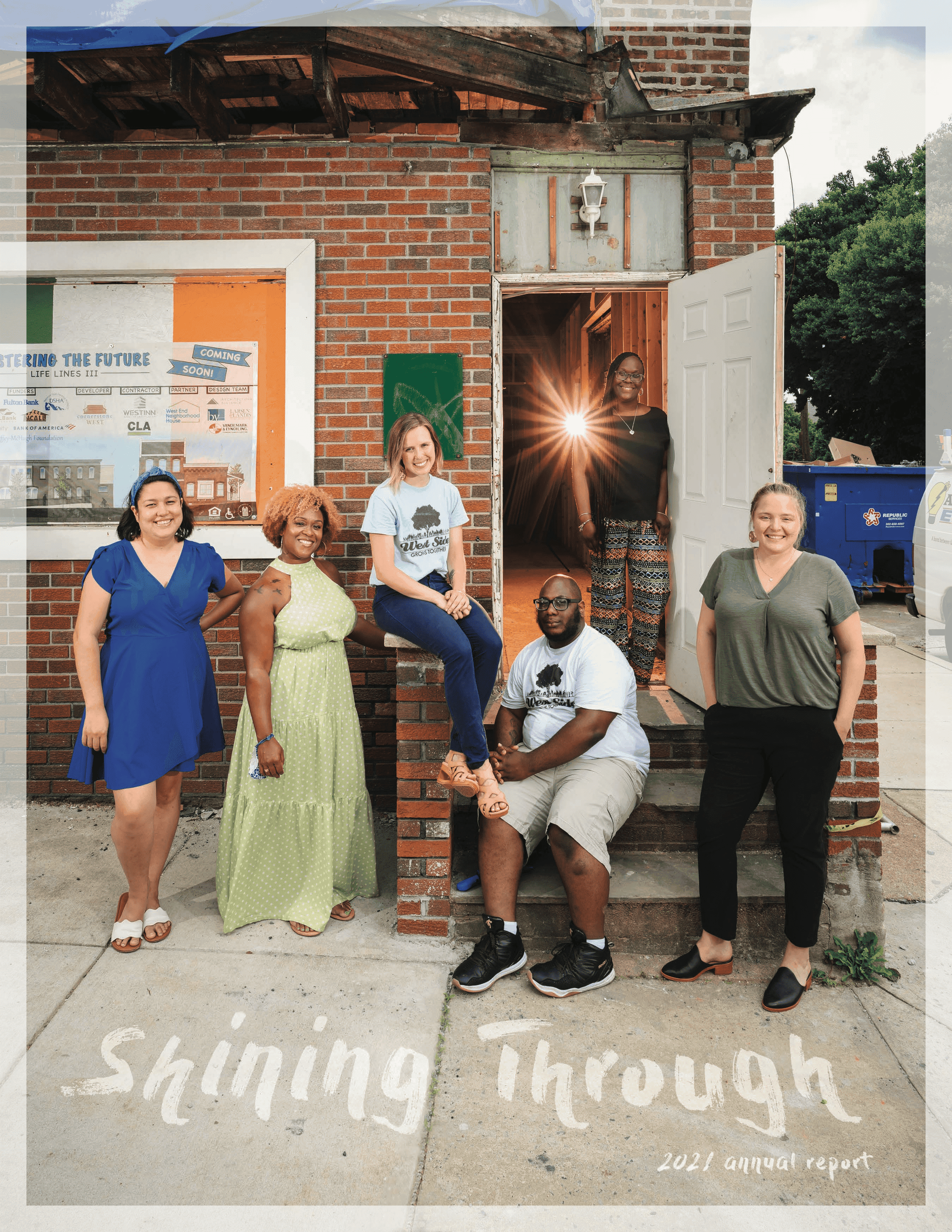 Annual Report
Every year we put our best foot forward to progress towards our vision of a better Delaware. View our current Annual Report to see our efforts during this time of the COVID19 pandemic.
VIEW ANNUAL REPORT
Recent Stories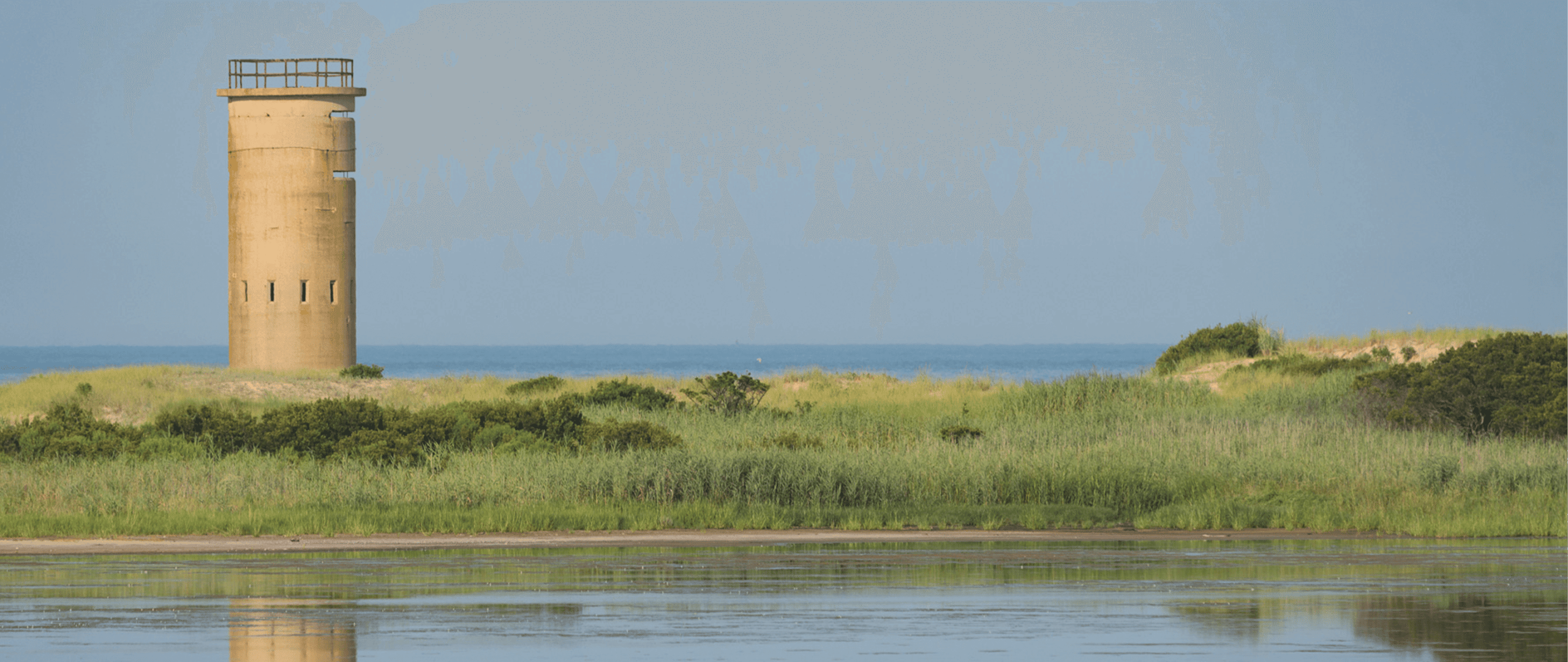 COVID-19 Response
Delaware have stepped up to respond to growing and changing community needs during the pandemic. Learn about the impact generous people have made by supporting grants through the DCF.
Read More
The Community Needs Grant helped us serve over 1,000,000 meals to homeless, displaced and hotel stayers.

– Emmanual Ennio, Code Purple Kent County
Early in the pandemic, the DCF stepped up immediately. The Strategic Response Fund provided money for immediate shelter for those experiencing homelessness, most of whom were families.

– Trudie Thompson, Mildred H. & Ray A. Thompson Fund
As I begin my life's work as a nurse, I will always remember to give back to not only the community, but to philanthropy organizations such as (the DCF), who give tirelessly to others to help achieve personal goals.

– TyAnna Handy, DCF scholarship recipient
Sign Up For Our Newsletter
Subscribe to our newsletter to receive news and updates from us!