Delawareans throughout the state. Thanks to the generosity of our FY21 Annual Leadership Campaign donors, the DCF has been a powerful force for good for 35 years, serving as a facilitator, connector, cultivator, and source of community knowledge.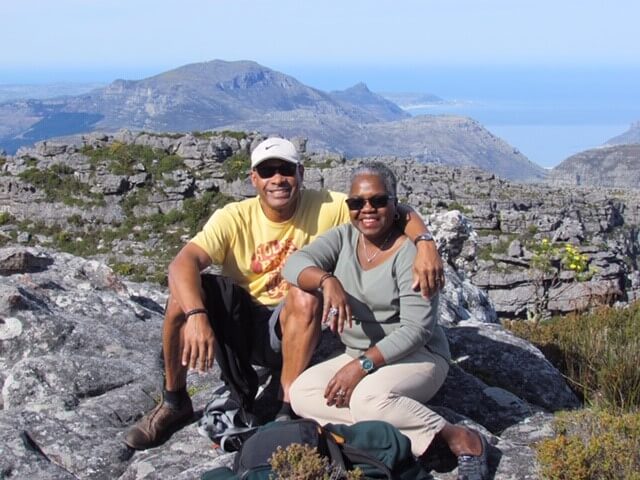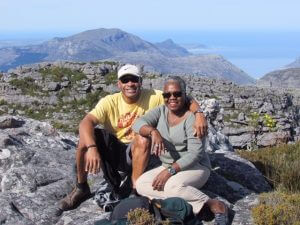 We were both raised in families that valued being engaged in community, educational, faith-based work, and political action. Our parents modeled these values, and we were taught to give of our time, talents, and resources, however small, to make a positive difference in our communities.
– Leadership Campaign supporters Lynne Howard and Don Brown, founders of the Howard/Brown Family Fund at the DCF.
Thank you to our 2021 Leadership Campaign Donors!
Dr. & Mrs. Robert Abel, Jr.
Mr. & Mrs. Ashley R. Altschuler**
Mr. & Mrs. Julian H. Baumann Jr.
Stephanie & Ruly Carpenter
Senator & Mrs. Tom Carper
Ms. Teresa Childress-Gilliam
Stuart & Lucy Comstock-Gay**
Mr. Daniel E. Cruce Jr.**
Mr. & Mrs. Michael Darling
Claire DeMatteis & Michael Marquardt**
Deutsche Bank Trust Company Delaware
Mr. & Mrs. Michael DiSabatino
Dr. Daniel L. Weintraub & Ms. Nancy Fleming*
Tom & Cathy Franceschini**
Mr. & Mrs. William H. Frederick Jr.
Mr. & Mrs. William Goeller**
Dr. & Mrs. Edward Goldenberg
Mr. & Mrs. William Q. Graham*
Mr. & Mrs. George A. Guido
Marcia Halperin & Norman Monhait**
Marilyn & Nathan Hayward**
Mrs. Chanta Howard-Wilkinson*
Paul & Anne Michele Kuhns
William & Melissa Lafferty**
Laird Stabler III & Associates, LLC
Mr. & Mrs. H. David Lunger
William H. J. Manthorpe Jr.
Jim & Georgia Mazarakis**
Kathleen & Thomas McDonough**
Mr. & Mrs. Charles S. McDowell
Mr. & Mrs. Rex L. Mears**
Mr. & Mrs. Charles Michael
Mr. & Mrs. Paul H. Mylander
Richard & Mary Ella Nenno
Drs. Janice Nevin and Charles Pohl**
Leslie Newman & Bill Wolff**
Donald & Elizabeth Nicholson**
Ms. Edna P. Bennett Pierce*
Vernon R. & Margaret S. Proctor
Dr. & Mrs. Jonathan S. Russ
Mr. & Mrs. William R. Russell III
Mr. & Mrs. Fred C. Sears II**
Mr. & Mrs. Sam Severance**
Lynn Herrick & Rodney Sharp**
Ms. Kelly J. Sheridan & Ms. Debra J. Quinton**
Elaine & David Singleton**
The Honorable Gregory M. Sleet
Mr. & Mrs. Gilbert H. Smith Jr.
Andrew and Lauren Stayton**
Marie and Edward Stewart**
Ms. Cindy L. Szabo and Mr. Brian M. Ellis**
Vernon & Michelle Taylor**
Mr. & Mrs. Stephen C. Thompson*
Elaine & Sherman Townsend**
Mr. & Mrs. William J. Wade**
Wakefield Family Fund, Inc.**
Ms. Christine Walker Briedis*
Mr. and Mrs. Howell Wallace
Mr. & Mrs. Robert W. Whetzel
Katie and David Wilkinson**
Ronald and Janet M. Yabroff
Get Involved
Learn more about how you can get involved.