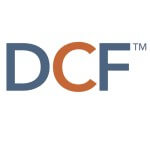 First State Fund
A once-vacant lot has been transformed into a brand new playground for students at Kuumba Academy Charter School and Great Oaks Charter School, thanks to a generous gift from the First State Fund at the DCF. Previously, teachers would walk students to an open lot a block away or to a playground three blocks away, crossing major city intersections. Now a gleaming blue and yellow playset complete with slides, monkey bars, climbing walls and more welcomes them on their school grounds.
"Not everyone has access to a safe play space," said Sally Maldonado, head of school at Kuumba. "This might be the only outdoor space accessible for some of our students." Former DCF Board Chair Tom Sager established the First State Fund to support diversity and equity. He likes that DCF is taking performance to a higher level by harnessing a data-driven, integrated approach to identifying problems. "The folks at the foundation know Delaware," Sager said. "They are out at public forums, engaging the community." With the DCF's expertise, Sager said, fundholders can give "where the biggest bang for our buck is."
Sign Up For Our Newsletter
Subscribe to our newsletter to receive news and updates from us!